There are six appellate districts in California. As of January 2020, all appellate districts in California require parties represented by attorneys to electronically file and serve appellate documents in all civil, criminal, juvenile or original proceedings. (Cal. Rules of Court, rule 8.71, subd. (a-b).).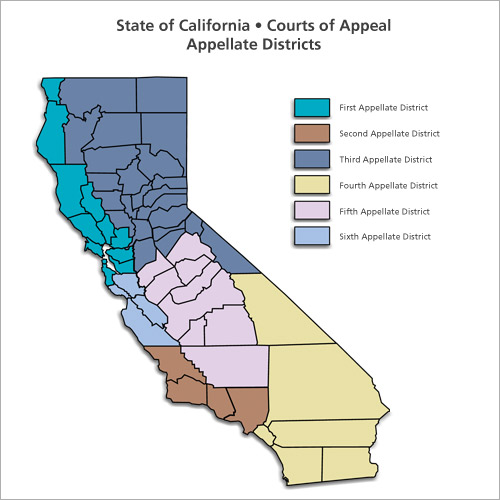 However, self-represented parties in the Courts of Appeal may, but cannot be ordered to, electronically serve or file documents. (Cal. Rules of Court, rule 8.71, subd. (b).) If a self-represented party does not e-File, any brief that is filed in paper form must continue to comply with California Rules of Court, rules 8.40, 8.44, 8.204 and 8.212.
Every Appellate District utilizes TrueFiling, an online electronic filing system that functions similarly to the ECF system in the federal courts. By registering, attorneys agree to be served electronically with any item filed in the appeal. Documents displaying the symbol "/s/" with the attorney's or party's printed name are deemed signed by that person. The Courts of Appeal have created a helpful Guide to Creating Electronic Appellate Documents.
For more information, refer to California Rules of Court 8.70 through 8.80 regarding electronic filing and service in the Courts of Appeal.
An experienced freelance attorney can help you prepare and format your appellate documents for electronic filing and service.