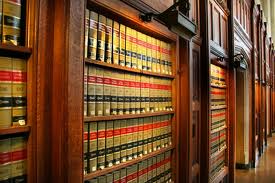 Succinct.  Clear.  Persuasive.
Have a brief due, but can't devote enough time to it? Maybe you need to attend a deposition this week and need to delegate time-consuming research and writing to someone else.
All you need to do is call me and talk to me about the case. We sign a services agreement, you'll provide me with the case documents, and then I start working. I'll keep you updated throughout the project and be available to discuss and strategize. I have subscriptions to Westlaw and other databases, and will never bill you separately for that cost. At the conclusion of each project, you'll receive a very detailed record of the work done for your client.
Sample projects I have done for other attorneys:
demurrers and oppositions
responding to ex parte applications
discovery motions and requests
California civil appellate briefs
oppositions to anti-SLAPP motions
motions for summary judgment and oppositions
petitions to arbitrate
motion to disqualify counsel
motions in limine and post-trial motions
Contact me to see how I can help you on that next motion, response brief, or any other legal research and writing project.
Or, do you just need a fresh set of eyes to review a motion or brief?
My editing services include revising your brief for better flow, cutting down a brief to page limits, or citation checking.
Contact me to discuss your project.